Smart Systems to Add Safety to Your home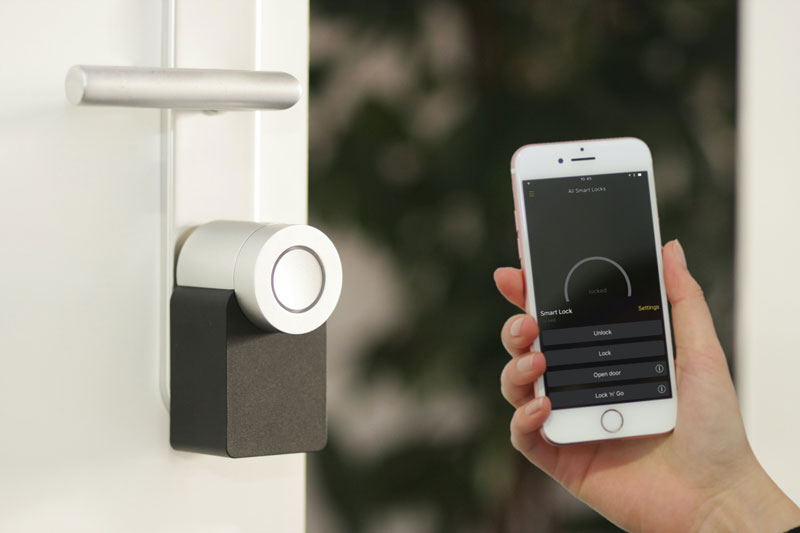 While Smart Home technology still seems to be mostly the realm of tech-oriented people, new products and services have become very user-friendly, and devices you can purchase yourself at any department store offer powerful functionality for a low price. Still, some of the people who could benefit greatly from this technology typically aren't aware of it or aren't technologically savvy enough to make use of it. CMJ's vast experience with Smart Home Technology has led us to identify the opportunity it presents to improve the everyday safety at home for elderly, handicapped, and otherwise impaired individuals.
Automated and voice-controlled lighting isn't just a cool thing to show off to your dinner guests, it's a powerful safety feature that can improve quality of life and safety dramatically.
Lights can be programmed to turn on and off automatically based on activity in the room, so that your loved ones can have the proper light that they need, when they need it. Nighttime lighting can be improved so that those with special visual needs are as safe as possible when they are navigating their home. Smart thermostats can automate heating needs, and can be operated remotely if needed. Video doorbells and smart camera setups can allow those with vision or mobility impairments to address visitors from wherever they are.
If you have interest in a system like this for an elderly parent, a neighbor, or any person who could benefit from improved safety through Smart Home technology, CMJ Electric has the expert team that can help. Our experience with Smart Home tech allows us to assess the unique needs of the individual and install a system that addresses those needs completely. Our background in home electrical service means that we can update old homes with outdated wiring systems to ensure that the Smart Home system is installed safely and correctly. With CMJ, you can have the piece of mind that your loved one is receiving the right technology for them, so that the investment leads to a real improvement in their safety and security.
CMJ's custom Smart Home systems can be installed in any home, condo or apartment. The age of the building doesn't matter – we have the experience to work with and improve any kind of wired or wireless system. Our devices can be configured to work in tandem with existing security systems if desired, and in some cases can even integrate with them. Best of all, many of our configurations come with little or no monthly cost beyond the installation and equipment fees, so you can be sure you're not adding any financial burden.
CMJ Electric is dedicated to demystifying Smart Home technology.
We make it easy to bring your old home up to date with the newest technologies. We're local, proven, and reliable, and we're dedicated to your satisfaction. By bringing decades of electrical service and installation expertise to the Smart Home device field, we're able to install and configure your system in the most effective way, giving you a smart home experience that is second to none. CMJ Electric is your local Milwaukee Smart Home expert!
Learn about our other smart home packages
Get in touch with us today to request a free estimate.