Smart Home Systems Customized to your Needs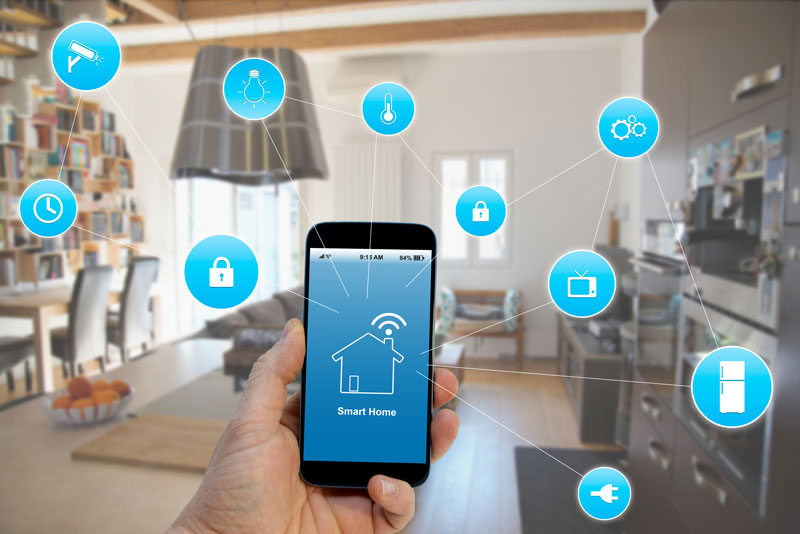 The term "Smart Home Technology" represents many different technologies, systems, and platforms. In practice, a Smart Home can have smart security, surveillance, lighting, automation, and more, and all aspects can be combined and configured in a variety of different ways. While this can increase the level of difficulty of setup and configuration, it allows a Smart Home to be tailored to the home itself, as well as the exact needs of the homeowner. A Smart Home installation is not a one-size-fits-all endeavor, and for this reason, it's important to consult with an expert.
CMJ Electric has the knowledge and experience in Smart Home technology to configure and install the system that makes sense for your unique needs.
Our A la Carte package is designed to allow you to pick and choose the smart home equipment and systems needed to add video, lighting, security, and other functionality to your existing home. With our guidance, you'll know all of your options and be able to make an informed decision about your Smart Home technology. Once you've decided, we're here to take care of all the installation and setup, and our experience in residential electric service means our installation work is second to none. Once setup is complete, our courteous installers will show you how to use your new equipment. After your installation, we're always here for continued advice and maintenance services, to keep your Smart Home running its best into the future.
If you're interested in smart lighting in the kitchen, a video doorbell, and an integrated smart speaker in the living room, we're on it. If you own an Android phone but are planning to upgrade to an iPhone in the near future and want to make sure you'll still have compatible equipment, we've got you covered. If you just want to receive a notification on your phone when you forget to close the garage door, we can help with that too.
Did you receive a smart bulb and an Echo Dot as a gift, and need help setting it up? We can get you up and running, give you a tutorial on how to use your equipment, and recommend more devices that can make your life easier. Think of CMJ Electric as your go-to advisor for Smart Home technology. Just give us a call and we can help.
CMJ Electric is dedicated to demystifying Smart Home technology.
We make it easy to bring your old home up to date with the newest technologies. We're local, proven, and reliable, and we're dedicated to your satisfaction. By bringing decades of electrical service and installation expertise to the Smart Home device field, we're able to install and configure your system in the most effective way, giving you a smart home experience that is second to none. CMJ Electric is your local Milwaukee Smart Home expert!
Learn about our other smart home packages
Get in touch with us today to request a free estimate.