Video/Home Monitoring Setup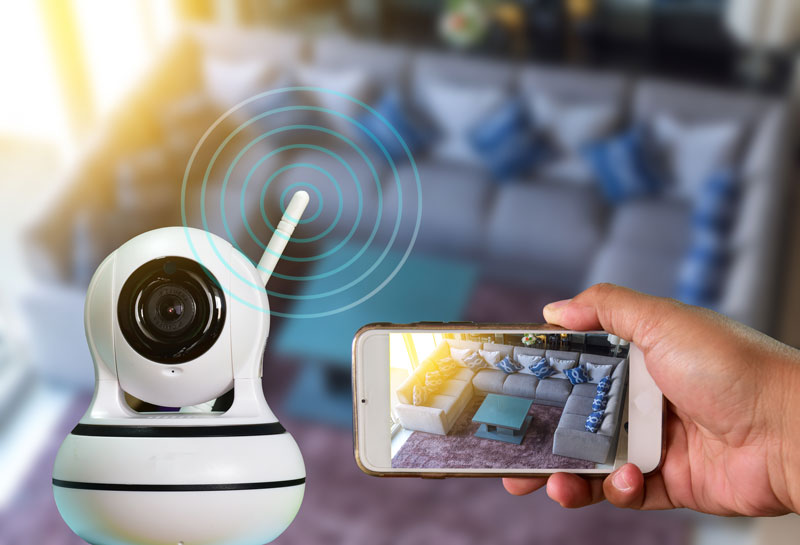 The technological revolution has brought changes to homeownership that we never anticipated. The home used to be the place where you spent your time outside of the office, but for more and more modern professionals, it is their place of work as well as their place of leisure. The rise of online shopping means many of us receive deliveries nearly every day, leading to more frequent activity at our doorsteps. Plus, many homeowners have come to treat their outdoor areas as living spaces, with considerable time and money spent on beautifying the exterior of the home. All this means our homes are very active places, even when we're not around.
With all this activity, it's important to keep tabs on your home. In 2020, modern technology allows for easy and inexpensive monitoring of what's going on at your front door and beyond. From video doorbells to motion sensors to night-vision cameras, the options are plentiful and more affordable than ever.
Imagine that you're making dinner, your hands are full, and the doorbell rings. You say "Alexa, show me the front door", and instantly you can see a live feed of your front door on your Echo Show. This is not sci-fi, it's available to you right now. But how do you get started?
CMJ Electric is proud to offer flexible home video monitoring installation and consulting services to Milwaukee and the surrounding areas.
We work with all the top brands of equipment and have the knowledge and experience to recommend and install the system that is best suited to your needs. On top of that, we'll teach you how to use it, and offer continued maintenance and advice to keep your system working for you and your family.
Here's how it works:
Call us at 414-388-0742 or contact us online today to set up a FREE Consultation.
One of our expert Smart Home Technicians will visit at a time that is convenient for you.
Our Tech will evaluate your needs and recommend the device configuration that fits your needs and budget.
Our Tech will then evaluate your home's current systems and take any necessary measurements to ensure a smooth installation, and then schedule an installation date that is convenient for you.
Our experienced installation professionals will install and activate your system, and then provide a comprehensive tutorial, answering all of your questions.
CMJ Electric is dedicated to demystifying Smart Home technology.
We make it easy to bring your old home up to date with the newest technologies. We're local, proven, and reliable, and we're dedicated to your satisfaction. By bringing decades of electrical service and installation expertise to the Smart Home device field, we're able to install and configure your system in the most effective way, giving you a smart home experience that is second to none. CMJ Electric is your local Milwaukee Smart Home expert!prehensive tutorial, answering all of your questions.
Learn about our other smart home packages
Get in touch with us today to request a free estimate.